An international innovation and entrepreneurship competition with industrial support worth 300 million yuan (about $47.07 million) in rewards and a series of beneficial policies has started registration via the official website, according to a press conference held on Tuesday.
The 2021 Liangjiang Collaborative Innovation Zone Mingyue Lake International Innovation and Entrepreneurship Competition focuses on technological, industrial and collaborative innovation as well as the innovation ecosystem.
The industrial support worth 300 million yuan will be granted to 28 winning teams in proportion in three forms- cash, equity investment and coupons for rental, etc.
Among them, the amount of support for the special prize winners will be as high as 100 million yuan. The competition lasts for seven months, where its registration starts in June, and the finals will be held at the Mingyue Lake in Liangjiang Collaborative Innovation Zone in December.
In addition, Liangjiang New Area set up a scientific innovation fund of 500 million yuan for the innovation ecosystem.
According to Luo Lin, Deputy Secretary of the Party Working Committee and Director of the Management Committee of Chongqing Liangjiang New Area, the competition is oriented to domestic and overseas participants, aiming to introduce and cultivate innovative leading talent teams and high-quality projects.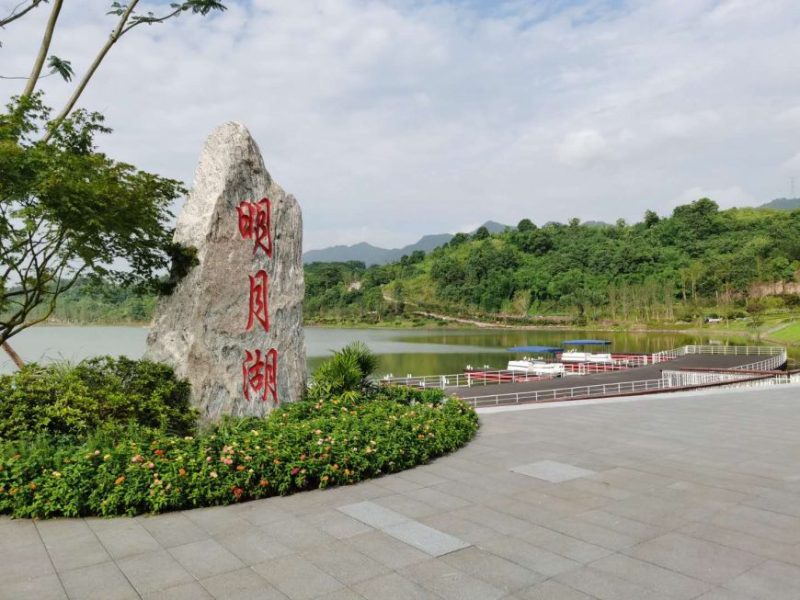 A picture of Mingyue lake at Chongqing Liangjiang Collaborative Innovation Zone. [iChongqing/ Vivian Yan]
Accelerating the gathering of high-end innovative elements, expanding the growth of science and technology enterprises, creating a full-factor and full-chain innovation ecosystem, Liangjiang New Area will play a better leading and exemplary role in the scientific and technological innovation of Chongqing.
Specifically, the competition requires projects to be innovative and high-growth potential, and prioritizes innovative and entrepreneurial teams who have achieved advanced innovation results, reached breakthroughs in core and key technologies, and possessed good industrialization prospects.
At the same time, the competition combines the industrial advantages of Liangjiang New Area. It focuses on the four major tracks, including high-end intelligent manufacturing, high-end biomedicine, semiconductor and intelligent information technology, and new energy and new materials.
In addition, the competition cooperated with well-known domestic venture capital institutions to form a professional review team composed of technical experts, industrial economic experts, and investors from venture capital institutions.
The competition also selects a group of high-tech innovative companies, cultivates and supports them, creates a group of specialized "little giant" companies in subdivisions, and empowers the industrial development of Chongqing and Liangjiang New Area.
Led by Lijia Yuelai Smart Park, Liangjiang Digital Economy Industrial Park, Liangjiang Collaborative Innovation Zone, and other key platforms, Liangjiang New Area is exploring the creation of a national smart city model and is striving to build itself as the demonstration window of a key intelligent application manufacturing town and a famous smart city.
It is also pooling its efforts in developing itself as a pillar in building a science and technology innovation center with national influence.
Source : ChinaDaily